Last Friday, October 20th, we had the pleasure of sponsoring, attending and presenting at React Advanced London 2023. With over 700 React developers in attendance, there was a real air of excitement and we had a blast meeting so many of you in person!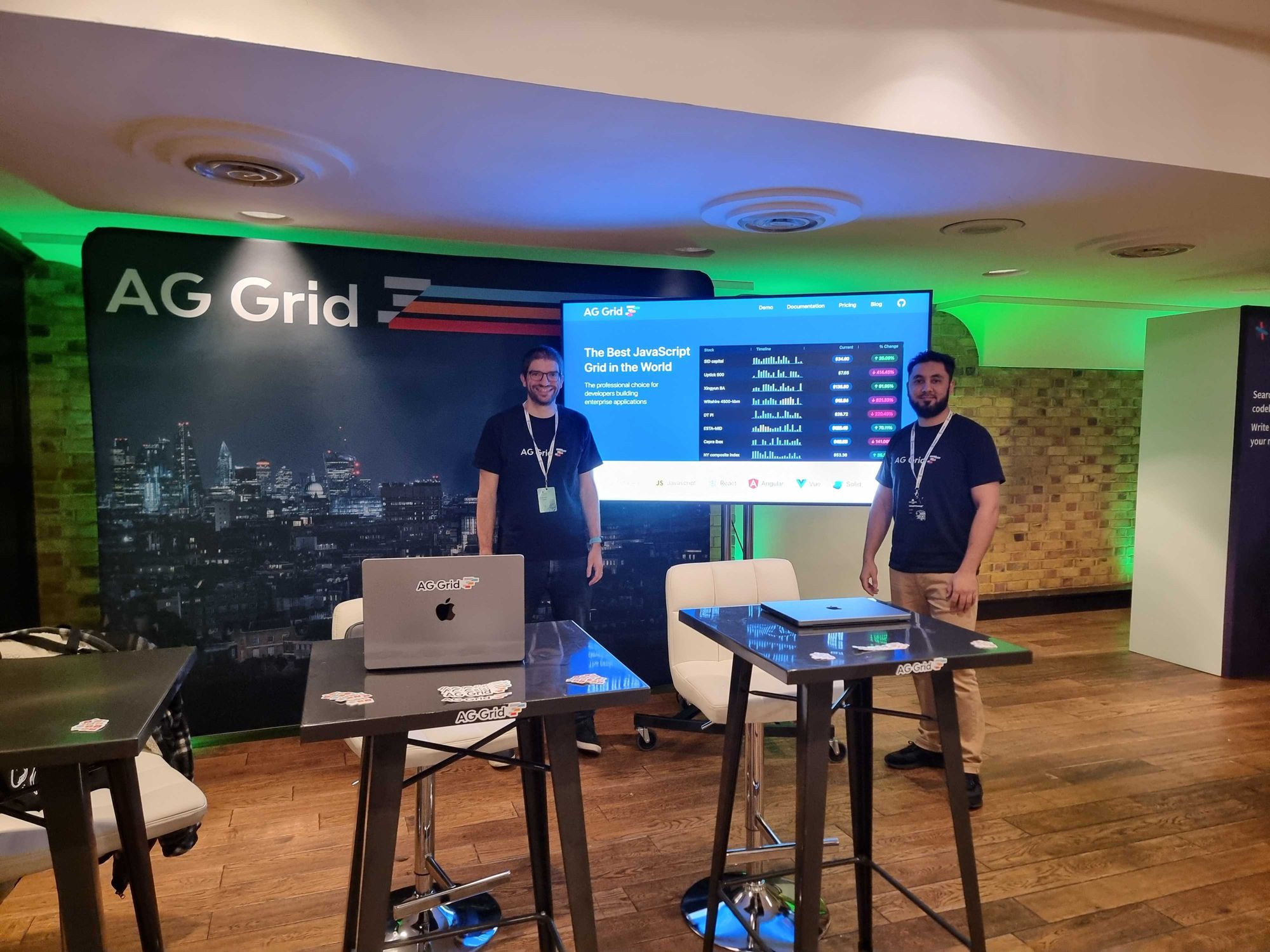 Meeting the Community
Personally, my favourite part about conferences like these is the opportunity to meet with the React community in person and React Advanced London certainly didn't disappoint. We spoke in equal measure with people who hadn't heard of AG Grid before, many of whom are now considering becoming users, as well as existing AG Grid users who were keen to share their thoughts, feedback and, much to our delight, a fair bit of praise, too.
We were humbled by your positive experiences with AG Grid, and we're even more excited to take the feedback we received on board to continue to improve our product for both developers and users... Watch this space!
Patterns for Performance
Aside from the booth, one of our Senior Engineers, Stephen Cooper, gave a 20-minute talk titled 'Patterns for Performance' where he shared his experiences of optimising AG Grid by leveraging specific hooks to prevent unnecessary renders. In his example, Stephen was able to reduce over 250 renders, down to just 2.
Enhancing the performance of React apps seemed to be a hot topic, with several talks focusing on this from various angles. Despite this, Stephen's talk was incredibly well attended, and just as well received. I find that you can gauge the impact of a conference talk by the questions and conversations generated afterwards, and to this end, Stephen hit it out of the park. There were too many questions to answer on stage, and plenty of follow-up conversations at the booth, sparking some interesting discussions. You can catch Stephen's talk on the live-stream recording from Blue Collar Coder, Jack Herrington, which is available on YouTube.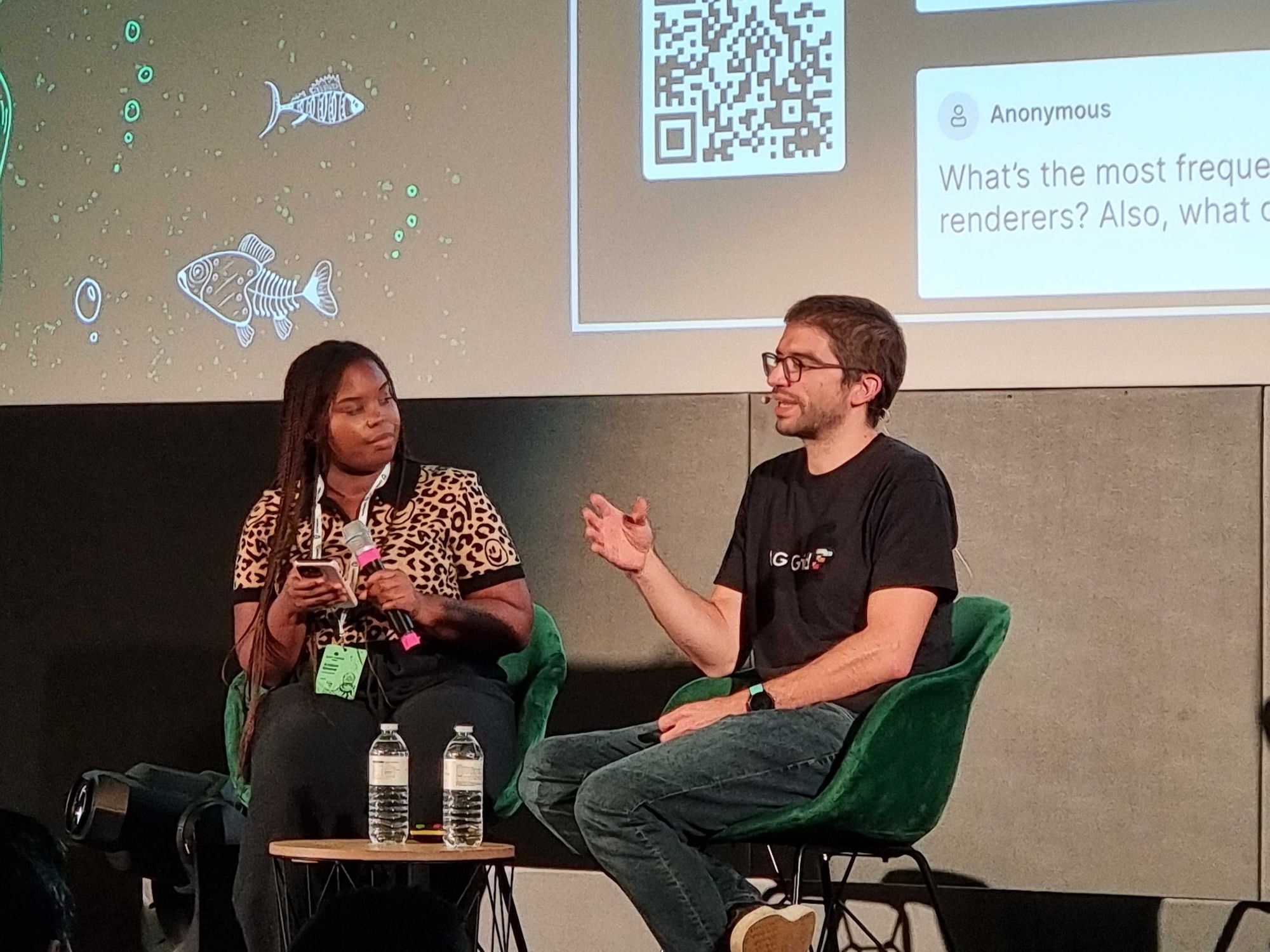 Conclusion
We're excited to build on the feedback we've received and to do it all again across the pond next month at React Summit NY. Hope to see you there!